//

Who we are

We're a small company located in the Pacific Northwest (Coeur d'Alene, Idaho, specifically - you should come visit). The story behind Whistling Duck isn't exactly thrilling:

Our founder was approached to help a small nonprofit track their donors and donations. Every software system he encountered was loaded with tons of unneeded features and was difficult even for him (a programmer nerd) to use and understand.

How could a fledgling nonprofit be expected to sink countless hours learning a software system when they already had their hands full?

The lack of alternatives spurred him to build Whistling Duck, which has been designed as an easy-to-use alternative to the large, complex software built for huge organizations with lots of staff. Our goal is that nonprofits of any size can have an alternative to using Excel or Word to track their contacts and donations that is just as powerful as it is easy to use.
//

Family-run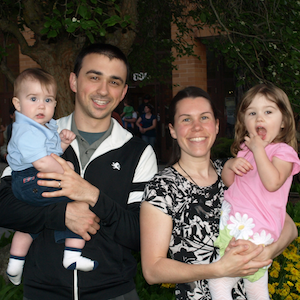 It's strange to think of a software company as a mom-and-pop operation, but that's what we are.
We're Andy and Natalie Adams, and our family owns and operates Whistling Duck. We have 2 lovely children (Marie and Gabriel), and love spending every free moment with them.